I'm back from Las Vegas.  I definitely want to be back west enjoying the sunshine and the people watching, but duty calls and I have to get back to my real life.  Las Vegas is a fantastic place to sit and people watch and see new fashions; both the good, the bad and the "oh my goodness, who let you buy THAT?"  Basically it's awesome and I highly recommend it 🙂
The trend that I am discussing today was not one that I saw while in Vegas, but it is more of the casual type and probably not great for dressier nights on the town.  I'm talking about the menswear inspired brogues.
I feel like this may be more of a difficult look to pull off and I have yet to decide if I will be following this trend or not.  I'm totally all for the menswear looks (boyfriend jeans, cardigans and converse sneakers are an ideal look for me) but these just seem very specific and I don't know how often I would actually wear these.  However, they are highly on trend and can be found in many different places.
These are an option I found on Aldo.  These are only $50 and are available in the black color above or also a cognac color.  These are cute but I just don't know that I personally could pull off; guess this style is just not for me.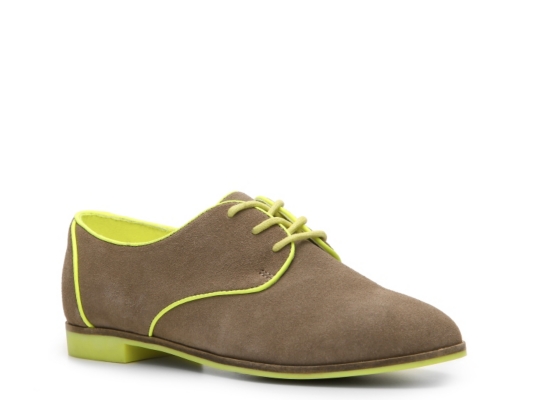 Here's another option if you want a little zing of color.  These are from DSW (a store that I could live in if they let me) and only $59.95.  Again, not positive if these are for me but I am slowly moving into the accepting direction.
And for one final look:
These beauties are from Nordstroms and I do enjoy the glittery, glitzy look.  I think these could be fun and the easiest of the looks for me to try and incorporate into my current wardrobe.  That figures since both the gold and black lace up shoes are the ones I like most and they are both $295.00…  I have expensive taste.
So is this a trend that you like and/or are already wearing?  Do you have any advice on how a newbie to this look can work it into her style?  Let me know how you would do it.
XO,
FR